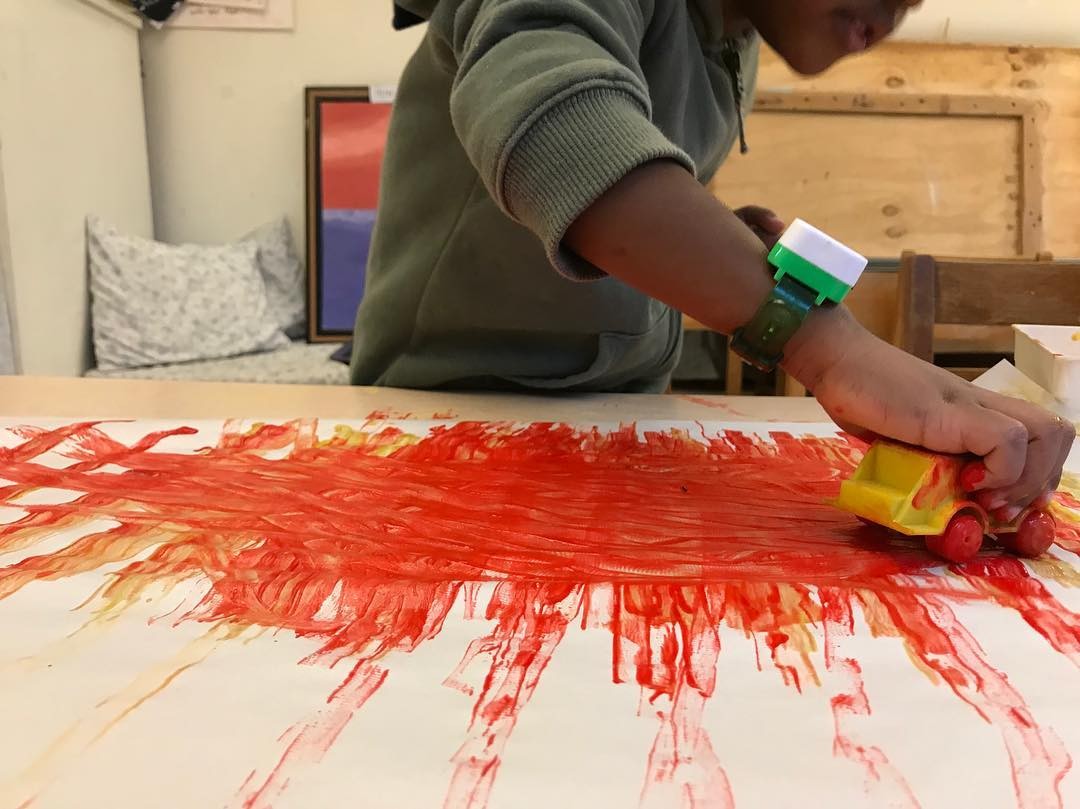 Welcome to February from Ashley   Though February is the shortest month of the year, it is filled with so many special days and traditions.Groundhogs,Valentines, Fat Tuesday, and Chinese New Year are all opportunities for festivities and celebrations of seasonal change, friendship, love, and new beginnings. We are looking forward to a February filled with celebrations, big and small!
JOIN IN THE FUN!!
WHAT:    2018 Spring Fair Kick-Off Meeting
WHEN:   Thursday, February 15th at 5:30 PM
WHERE:   Kindergarten Classroom
Coffee and snacks will be provided. Children are welcome.
All families are encouraged to come and get involved in bringing this great Leila Day tradition to life this May.
Bring your energy, make new friends, and let's have some Spring Fair fun!
EVERYONE IS WELCOME!!
 February Break   Please be reminded, Leila Day will be closed from February 19th through February 26th. We look forward to welcoming everyone back to school on Tuesday, February 27th.
 Thank You for Everything You Do!   Thank you to North parent, Michelle Bradford for delivering our winter gear and toiletry collection to Junta for Progressive Action on behalf of our school community We are grateful for all the donations that came in from families, teachers, and staff members in the month of January. Thank you for helping Leila Day share the value of community service and outreach with all of our children and for helping families in need.
 NAEYC Family Surveys   Your feedback is very valuable to us. Each year we ask you to complete a survey provided by The National Association for the Education of Young Children (NAEYC), the organization that accredits early child programs (including Leila Day!). Through your responses, we are better able to evaluate our program and continue to grow and evolve in order to make improvements.
Thank you in advance for taking a few minutes from your busy days to complete the survey. We have plenty of extras in the office if you need another copy. You can return it to the envelope in your child's class marked Family Survey 2018. Your participation underscores the value of open communication, a criteria for NAEYC accreditation, and a priority for us. We are aiming for 100% participation from families in all classes and programs!! For more information about NAEYC, please visit their website.
 The Leila Day Fund   Thank you to Board members, families, teachers, staff members, alumni, and friends who have responded to our annual appeal by giving to Leila Day. The Leila Day Fund supports our sliding scale, making Leila Day a possibility for children of all backgrounds. Gifts to the Annual Fund also directly impact our staffing and educational program, making it possible for us to create enriching experiences for children that foster curiosity, compassion, and joy.
 Inclement Weather, Delays & Snow Days   When declaring a delay or closure due to snow or bad weather, our first priority is safety. We consider both the importance of children being in school and the safety of teachers and families traveling to Leila Day. We will make the decision to have a delayed opening or school closure by 6:00 am and will communicate through WTNH Channel 8 and an email to all families.
Lou's Recipe Report:  Boat Cake- A Leila Day Tradition!
Ingredients:
2 ¼ cup sugar

¾ Tbsp salt

¾ Tbsp baking soda

⅔ cup cocoa

1 ⅛ cup oil

2 ¼ cup cold water

¾ Tbsp vinegar

¾ Tbsp Vanilla
Preheat oven to 350 degrees. Mix dry ingredients together, mix wet ingredients together.  Combine wet and dry ingredients and mix until well incorporated.  Pour into a parchment lined 13 x 9 x 2 inch baking pan and bake for 45 minutes.  Enjoy!
 Follow Our Adventures on Instagram    We are a capturing the Leila Day experience each day and sharing our adventures on Instagram! Follow us: @leiladay
Warmest regards for a fabulous February,
Ashley